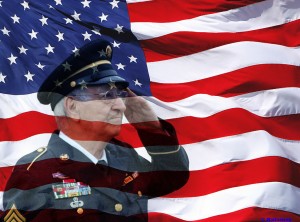 Today Veterans Day was a day of recollecting those that have served our country and currently serve our country. It's amazing how many people in my family have serve our country.
My Father George Samaniego, was a combat medic in Vietnam and it was his inspiration that wanted me to become a medic in the Army.
My Grandfather George Casanova Samaniego was a Infantryman in the Marines and serve in Guadalcanal during World War II
Then you have my Dad Juan Orona who I just met a few years ago, I found it he was a Navy Corpsman in Vietnam. Not to mention my Uncles Johnny Orona on my paternal side who serve in World War II.
Even my Paternal Grandfather Juan Orona, was a Veteran who serve both the Mexican Army and the Revolutionaries Pancho Villa as a messenger for both sides.
Will you look at your family history you be surprised how many have serve this great nation of ours.
Happy Veterans Day to all who have serve!