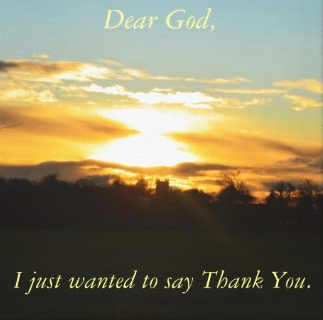 My favorite prayer and probably most powerful prayer, it is also the simplest to remember:
"Thank you, God!"
Never mind if it doesn't make sense to do it. It doesn't matter. As Rev. Greg Barrette said, "A childlike faith is all that is needed."
Jesus said, "Become as a child."
Next time you need prayer, just go within yourself and, "Thank God." Just say it over and over, "Thank you, God." and feel the sense of peace you have..