How you doing? Well it's a couple days after Easter and I didnt get a chance to say, "Happy Easter".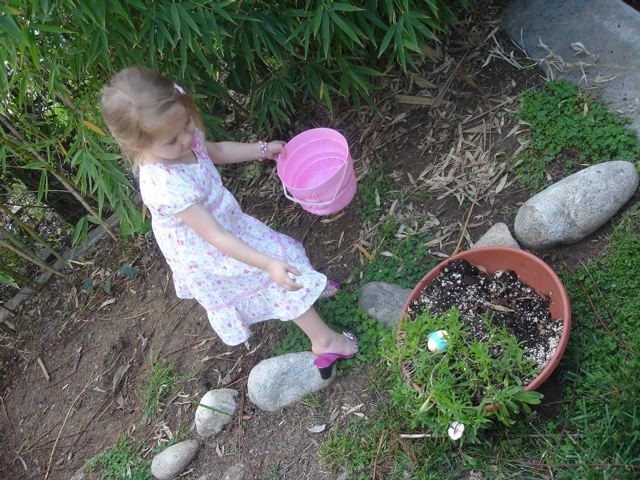 I hope you had a great Easter Weekend? You know all weekend I was asking a whole bunch of people, "What is Easter to them?" I heard all kinds of different answers to the religeous answer to the, "It's a day to party!"
I went to dictionary to see what the definitiion of easter and it says, "Easter is the most important holiday of the Christian year, observed in March, April, or May each year to celebrate the resurrection of Jesus from the dead after his death by crucifixion (see Good Friday), which Christians believe happened at about this time of year around AD 30-33. ." This is a very good answer!
I asked myself myself what is Easter to me, and I came up with one word, "Family"
It is a time I get to be with my family all at the same time, and many of you know when you have a big family that can be hard sometimes.
This year I got to spend my very first Easter with my family, my new bride, Elizabeth and my son, Andrew along with both our our entire families.
We barbeque in my backyard, and enjoyed a beautiful spring day. All my brothers and sisters came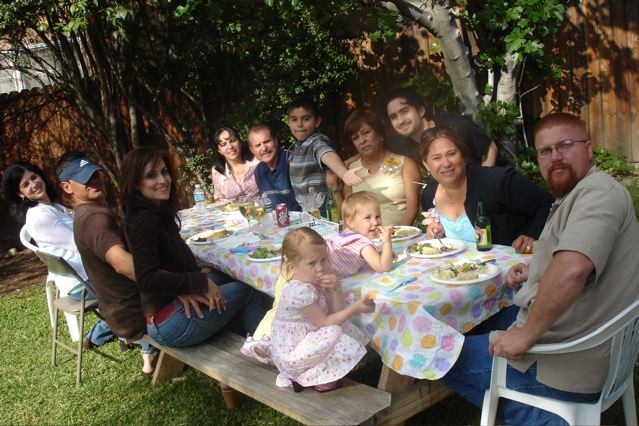 except for one sisters that couldnt make it. My Mom and Dad both came, along with my father-in-law, Felix.
My Son and Nieces had a egg hunt and my dog, King followed them along finding a few of his egss too.
I have attached a few pictures from our Easter "Family" Celebration. I hope you enjoy them.
Your friend,
Carlos & Elizabeth
www.CarlosSamaniego.com
P.S. You men out there need to keep the romance alive at all times….I just celebrated an anniversary with Liz. Now you must be saying you only got married a few months ago? But she was just surprised when these flowers showed up at her work. It was our dating anniversary :=)