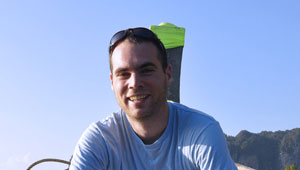 As I was reading Sean site I noticed this great article, alot of my readers would love.  "How to make and Extra $1000 in a month." How can you not like that title. Here is bit of the article and link below so you can read the rest:
Carlos –
There aren't many of us who couldn't use a little extra cash here and there.  Maybe you want to hop over to Fiji and need a plane ticket.  Maybe your computer got stolen and you need a new Macbook.  Well the good news is, there are a wide variety of things you can do to make an extra buck or two.   I will tell you how I personally made an extra $1,000 to fund my travels, and also provide a bunch of other ideas that could work as well.  Each idea has a rating based on how easy it is to accomplish, and if I have personally made money doing it, I will specify how much it was.
Collect Loose Change (No brainer,  $87.31)
Last time I decided to go on a scavenger hunt for pocket change I was amazed at how much turned up.  Between my change jar, car, couch cushions, and other random places, I came out with a mini-fortune considering how easy it was. Note: This did include about a year's worth of change in my change jar.
Scrap Metal (Easy)
I know a couple people that got really excited about the idea of collecting scrap metal for money.  Whether it was old hardware equipment, random stuff found in the garage, or simply collecting cans, they were able to make about $50 in a week just by collecting metal.  Check out "
How to Make Money Recycling Scrap Metal
".
Scalp Concert Tickets (Risky, $247.00)
For a brief period of time, I thought scalping concert tickets was the best business in the world. I could do it from anywhere and make decent money, I just had to ignore the fact it was slightly unethical.  If you have knowledge of local (or national for that matter) concerts and venues this could be a great way to make some money.  Just make sure you are able to unload the tickets.  I got stuck with a pair of $50 tickets to a show in Philadelphia in my first foray outside of my hometown.  Let's just say that ended my scalping career.  I was still able to make $247 in the process though.
TIP: Be on the lookout for Live Nation's "$24.99 no service fee days".  You can get amphitheater tickets to dozens of shows for only $25bucks.  They only have a few a year, so I would sign up to their email list to make sure you don't miss it.
Sell Stuff (No Brainer, Over $1,000)
I think everyone can find at least one rarely used item in their home that could be sold for some extra money. Old clothes? Why go to Goodwill when you can take them to a second hand store like Buffalo Exchange?  On a recent trip to four different stores around town, my buddy John was able to pocket nearly $150 by selling clothes he never wears anymore.
http://www.seanogle.com/how-to/how-to-make-an-extra-1000-in-a-month