It's been a busy few weeks with the end of school and beginning of summer, all you parents probably totally understand where I am coming from in regards to time.


A couple weeks ago just before the end of the school. One of the big accomplishment we are proud of Andrew for was his final push to get straight A's for his Spring semester of his Junior year. He wanted a 4.0.


Originally he didn't think it would happen, and he did it. He pulled out the last week of school.
We then watched our daughter Bella graduate from Kindergarten and now is a 1st grader. It was the cutest thing watching them get their "magic hugs" from their school teacher that turned them into a 1st grader.
With the end school, we got Andrew off to the first of his many trips this summer. His first stop was The United States Naval Academy Summer Seminar program. He left for Annapolis, Maryland on June 14 and spent 7 days experiencing life as a Midshipman. The goal of the program is for them to experience life as midshipman and to see if that would be a place they would like to attend school and become a Naval Officer after graduation.
We didn't get to communicate while they where at the Academy, but where able to see photos on Facebook. We got to see a couple of pictures of Andrew and they put up this great action shot of him running in formation: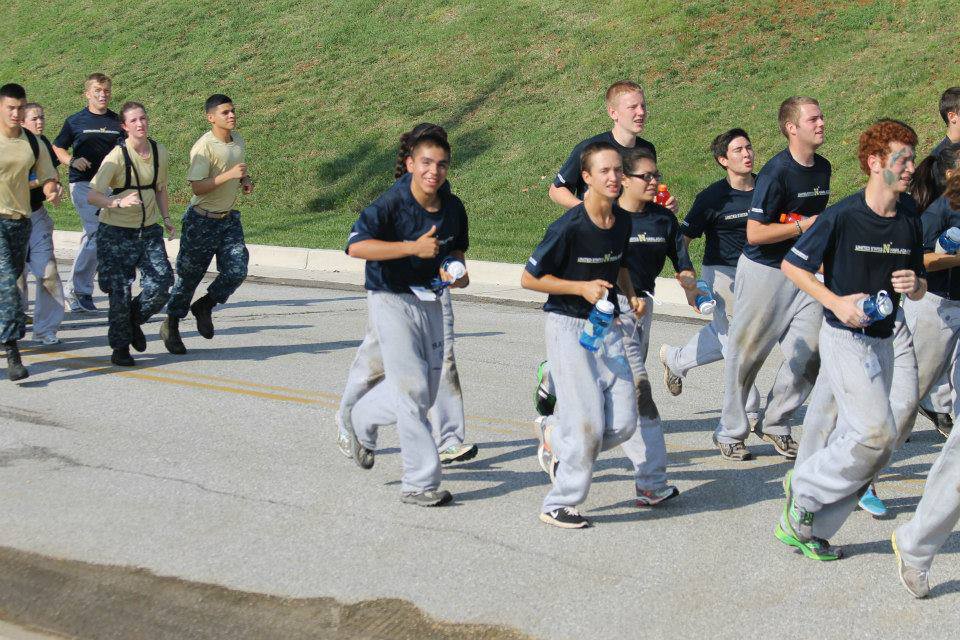 Andrew loved the Naval Academy and said that is where he wants to go to college, he knows it will be touch, but he is ready for the challenge.
Andrew got home on June 20th from Annapolis and then 8 hours later we got him to American Legion post in Redlands to take his 8 hour bus drive with 60+ other boys selected to American Legion Boy State Program. He will be there until the end of June.
Here are a few pictures we got before boarding the on the bus to Sacramento
Now
it
's
time
to
let
Andrew
handle
business
.
Now we will be spending some time helping Bella reach her goal of becoming an Author/Illustrator.
Oh yeah, you haven't heard she has been working on her first book for the over year. It should happen later this year watch for details at BellaSamaniego.com. I have a post on how Bella did on her test hike. We did this hike to determine if she will be joining us on our 25+ mile in Yosemite National Park later this summer. It was truly amazing what she accomplished.
If you like to see what Andrew is up, visit him at AndrewSamaniego.com

Until Next Time
Carlos