Many of you have asked me if we had any pictures to share from our wedding. Many of you know me and Elizabeth got married November 26, 2005 on the Yacht "Destiny" in Newport Beach, California.
We had about 130 very close friends and family join us coming from all over the country.
I posted a couple pictures from the wedding in the photo album. I hope you enjoy them.
I hope they don't drop my new wife 🙂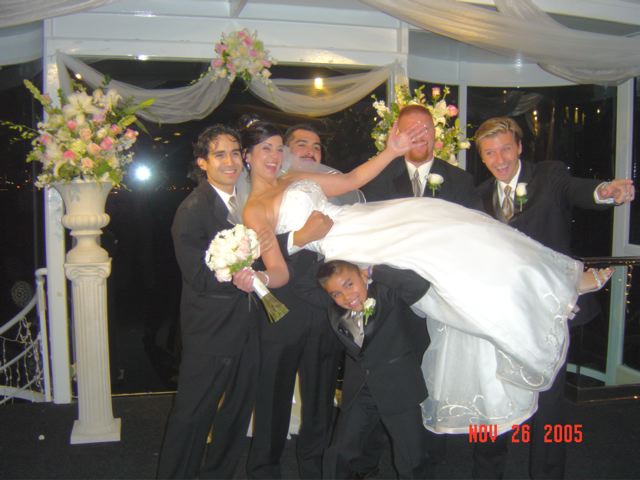 Newly Married Man (actually yesterday was our 2 month anniversary)
Carlos