What is that? A Varsity letter in Academics. I had never heard of such a thing!
But I believe that is good thing, actually now I know that is good thing.
The other day, Andrew tells me at dinner, " Dad, I was called by my ROTC Teacher and he gave me a letter from the office and I thought I was trouble."
He said as he read that letter that he was to report on Tuesday to auditorium to receive  his letter for Academics and that we where invited to come see him get his letter.
I guess since he kept a grade point average above 3.5 GPA for the last 2 semesters (his 10th grade year) that he is awarded an academic letter.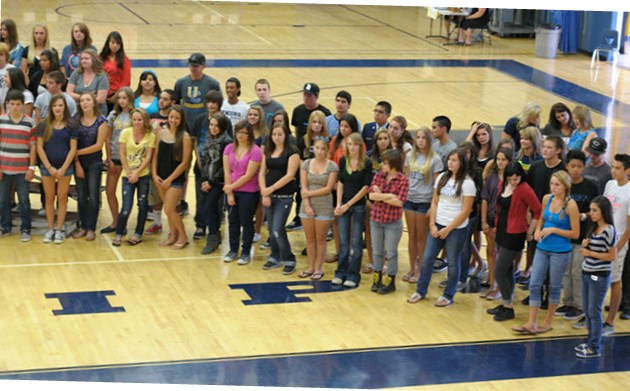 We where both surprised and more than happy for Andrew.
I know he has worked hard for those grades last year and even working harder this year on his grades.
One of his dreams is to attend United States Military Academy at West Point or the United States Navel Academy  and this will go far in route to that dream!
As I was speaking to my wife last night during dinner.
Andrew is sitting a very large bar for his younger sister, Bella.
I am proud of both them!
Keep up the great work Andrew!
Dad