That's right my 9 year old son competed in the 26 Annual Redlands Bicycle Classic, representing of course your company, my company, Team Integrity Consulting!!
It was a beautiful crisp, Saturday morning here in Redlands, when my son Andrew along with our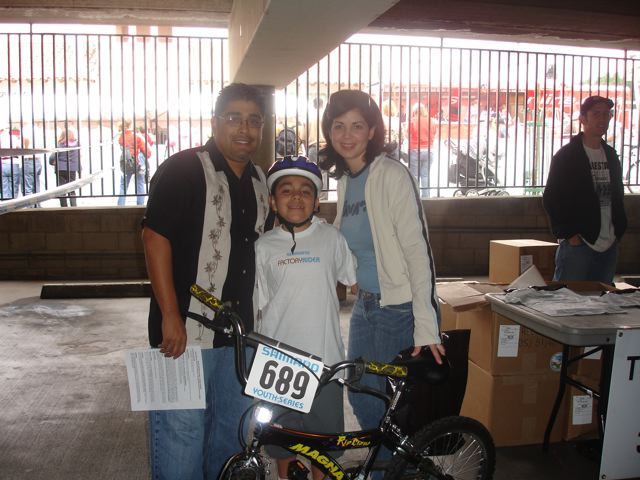 family walked over to downtown Redlands (only 4 blocks away) for him to enter his very 1st Bicycle competion.
Of course, as the proud parents of my 9 year old, we screamed and cheared him on as he competed with about 18 other 9 year old boys!
Go on over to the the photo album on the left for pictures of the days event.
Your friend,
Carlos, Liz, & Andrew Samaniego
www.CarlosSamaniego.com