Who is Carlos Samaniego?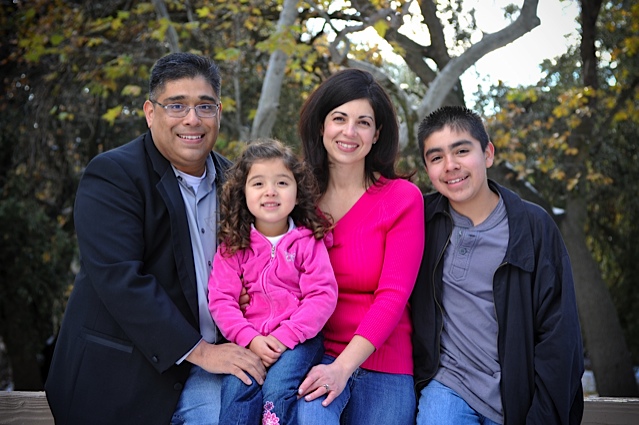 Carlos Samaniego is an Entrepreneur, Speaker, Author, Consultant and Chaplain.
Carlos over the last 19 years have been helping clients and customers all over the country.
Carlos has also help hundreds of business owners  and families with helping them build their business, financial life, and dealing with credit, debt, Business challenges, and prosperity issues as a consultant and coach
The first thing you will notice about Carlos is that he deeply cares about people, he is helping.. Carlos grew up the oldest of five, and was raised by parents who believed in the importance of honesty and hard work.
Carlos married his beautiful wife Elizabeth in 2005.
He is also a father to his 16 years old son, Andrew, who is just around the corner from becoming an Eagle Scout, and his Daughter "Bella Melania" who is now 5 years old!
"I am blessed beyond my wildest expectations. I feel I have an obligation to help people achieve their dreams and share with them the knowledge I have obtained which can dramatically improve the quality of their lives."
He has traveled extensively across country teaching and helping financial professionals, and consumers throughout the country.
Carlos has participated and held training sessions in cities such as Miami, Dallas, New York, Chicago, Phoenix, Las Vegas, and all over country.
He is the founder and director of the ICR located in Yucaipa, California and founder of Credit and Debt Resource Center and works with private clients on credit, financial, home business issues using financial biblical principles.
Carlos and his wife Elizabeth also coaches over 200+  people all over the country on how to launch a successful internet-home-business with SendOutCards Corporation and currently hold rank of Senior Managers and our Senior Certified Trainers with SendOutCards. (more information go to www.SendOutCards.com/bella )
Carlos is also very active in Toastmasters International he is The Founder and President of Entrepreneur Toastmasters Club in Redlands, California. He has received this Advance Communication Silver Award and Advance Leadership (ALB) award in Toastmasters and currently serving as the Area Governor for D-1 in District 12.
He is an active member and committee member of Boy Scout Troop 11 in Redlands.
He is also Mason with the Redlands Masonic Lodge and a Teaches local YOU Group (Teenage Ministry) and on the board of his church at Unity of Yucaipa and chaplain.
Carlos was active at The Grove School, PTG/PAC board member as communication chair in 2009, and was the Fundraising chair for the 2009/2010 school year,
He has recently trained at CERT member (Civilian Emergency Response Team) as is part of the President's Citizen Corp and volunteer with The Fontana Police CERT Team.
Carlos also recently passed his FCC License for Ham Radio Operator and his call sign is "KJ6SOC"
Who I thank all for learning and sharing so much of their knowledge and friendship.
Carlos loves to read personal development books, Camping, boy scouts, video,  cooking asian cuisine, traveling, cruising, he loves StarBucks "Ice-Tea with 1/2 sweet-in-Low"
Make sure you visit my blog at:www.CarlosSamaniego.com
To reach Carlos feel free to email him at  call him at (909) 570-1103
http://www.CarlosSamaniego.com
http://www.LocalBusinessMarketingExperts.com
http://www.SendOutCards.com/bella
http://CreditandDebtResourceCenter.com 
Twitter @CarlosSamaniego